Committee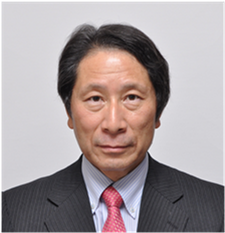 Welcome to the Interfinish 2020 World Congress

On behalf of the Congress International Organizing Committee, I would like to invite you to Interfinish2020, which will be held as an All-VIRTUAL Congress from September 6-8, 2021.
Interfinish has a long history, dating back to the 1930s, and the term "World Interfinish" was first officially used in 1954 when it was held in London as the 4th Congress, and the last time it was held in Japan was in 1980. This year, for the first time in 40 years, Interfinish will be held in Japan as an all-virtual congress. To be precise, the Japanese community will be in charge of organizing Interfinish 2020. Nevertheless, we are excited to bring Interfinish2020 to your shores through our online presence, and we will work hard to ensure that Interfinish2020 maintains high standards and quality and is a rewarding and exciting experience.
Interfinish2020 will continue to play a role in welcoming scientists and engineers from around the world, strengthening fundamental research activities in the field of surface finishing, and leading to advanced applications. Interfinish2020 is also unique in that it has the participation and support of many companies, based on their strong interest, and covers a very wide range of surface finishing disciplines, leading to diverse innovations. In particular, the theme of this year's conference is "Surface Science and Engineering for the SDGs" and the topics cover surface treatment technology, industrial applications, surface analysis and characterization, environmental and production management, biofouling, evaluation, surface finishing, and overall surface functionality. We are convinced that Interfinish2020 will not only provide a useful and attractive opportunity for scientists, engineers and students to present their latest results and engage in fruitful discussions, but also contribute significantly to the realization of the SDGs goals as well as to the self-sustaining progress of humanity by solving many scientific and technological problems in all areas of the world.
Interfinish2020 promises to be a memorable and unforgettable one with its high-quality technical program and excellent opportunities for virtual encounters and discussions.
We look forward to welcoming you to Interfinish2020.
Masaru Hori
Chairman of the Organizing Committee for the 20th Interfinish World Congress
INTERFINISH 2020 Orgnizing Committee
| | | | |
| --- | --- | --- | --- |
| No | Titile | Name | Affiliation |
| 1 | Chair | Prof. Masaru HORI | Nagoya University |
| 2 | Vice Chair | Prof. Madoka TAKAI | University of Tokyo |
| 3 | Vice Chair | Prof. Nagahiro SAITO | Nagoya University |
| 4 |   | Prof. Kenji ISHIKAWA | Center for Low-temperature Plasma Sciences, Nagoya University |
| 5 |   | Prof. Ryoichi ICHINO | Nagoya University |
| 6 |   | Assoc. Prof. Yuki KAMIMOTO | Nagoya University |
| 7 |   | Prof. Yukihiro SAKAMOTO | Chiba Institute of Technology |
| 8 |   | Mr. Shinya EBINA | Ebina Denka Kogyo Co., Ltd. |
| 9 |   | Prof. Takayuki HOMMA | Waseda University |
| 10 |   | Prof. Hidetaka ASOH | Kogakuin University |
| 11 |   | Prof. Hideyuki KANEMATSU | National Institute of Technology (KOSEN), Suzuka College |
International Advisory Board
No.

Name

Affiliation

1

Prof. Nagahiro SAITO

President of IUSF :Nagoya University (Japan)

2

Mr. MA Jie

Immediate. Past President of IUSF:China Surface Engineering Association(China)

3

Dr. Sungmo Moon

Vice President of IUSF  :Korean Institute of Surface Engineering (Korea)

4

Mr. Madhav Singh

Secretary General of IUSF :Metal Finishers' Association of India(India)

5

Dr. Lo Wai Yin

Treasurer of IUSF:Hong Kong Surface Finishing Society (Hong Kong)

6

Ms. Trudy Kastner

Vice President :South Africa Metal finishing Association

7

Mr. Daniel Safranchik

Israel Institute of Metals (Israel)

8

Prof. Yuttanant Boonyongmaneerat

Deputy Director:Metallurgy and Materials Science Research Institute

9

Mr. Sunil Goel

President:Metal Finishers Association of India

10

Mr. Rubens Carlos Da Silva Filho

President:Associação Brasileira de Tratamentos de Superfície

11

Mr. Abelardo Luis González Barrón

President:Asociación Mexicana de Industriales de Acabados Superficiales AC

12

Mr. Jeff Brassard

Director:The National Association for Surface Finishing

13

Prof. Yoshitaka MITSUDA

President:The Surface Finishing Society of Japan

14

Prof. Jyh-Wei Lee

President: Taiwan Association for Coating and Thin Film Technology

15

Prof. Andreas Bund

Technische Universität Ilmenau (Germany)

16

Prof. Monica Santamaria

Università di Palermo (Italy)

17

Prof. Achim Hassel

Institute for Chemical Technology of Inorganic Materials (Austria)

18

Ms. Priscilla Hong

Assistant Secretary, Singapore Surface Engineering Association (Singapore)

19

Mr. Clive Larson

Editor, Transactions of the IMF (UK)

20

Mr. Graham Armstrong

Institute of Materials Finishing

21

Prof. Tetsuya OSAKA

Waseda University

22

Prof. Hideo HOMMA

Kanto Gakuin University

23

Prof. Hideaki TAKAHASHI

Hokkaido University

24

Prof. Hidemi NAWAFUNE

Konan University

25

Prof. Osamu TAKAI

Kanto Gakuin University

26

Dr. Michiyuki KUME

Nagoya Industries Promotion Corporation

27

Emeritus Professor

Shuichi WATANABE

Nippon Institute of Technology

28

Prof. Masami SHIBATA

University of Yamanashi

29

Professor Emeritus
Masazumi OKIDO

Nagoya University

30

Mr. Kazuyoshi OKUNO

Okuno Chemical Industries Co. Ltd.

31

Mr. Kanji YOSHINO

Yoshino Denka Kogyo. Inc.

32

Professor Emeritus
Hideki MASUDA

Tokyo Metropolitan University

33

Prof. Yasushi IDEMOTO

Tokyo University of Science
International Organizing Committee
Titile

Name

Affiliation

Chair

Dr. Ryoichi KIMIZUKA

JCU Co., LTD.

Vice Chair

Prof. Shinji YAE

University of Hyogo

〃

Assoc.Prof. Sachio YOSHIHARA

Utsunomiya University

〃

Prof. Yuichi SETSUHARA

Osaka University

〃

Prof. Kensuke AKAMATSU

Konan University

〃

Prof. Mika GAMO(NICHITANI)

Toyo University

〃

Prof. Takayuki HOMMA

Waseda University

〃

Prof. Takahiro ISHIZAKI

Shibaura Institute of Technology

〃

Prof. Madoka TAKAI

The University of Tokyo

Member

Prof. Kazuhisa AZUMI

Hokkaido University

〃

Prof. Hidetaka ASOH

Kogakuin University

〃

Prof. Susumu ARAI

Shinshu University

〃

Dr. Masatou ISHIHARA

National Institute of Advanced Industrial Science and Technology

〃

Prof. Masayuki ITAGAKI

Tokyo University of Science

〃

Prof. Ryoichi ICHINO

Nagoya University

〃

Prof. Mikito UEDA

Hokkaido University

〃

Mr. Shinya EBINA

Ebina Denka Kogyo Co., Ltd.

〃

Dr. Hideki KATAYAMA

National Institute for Materials Science

〃

Assoc.Prof. Yuki KAMIMOTO

Nagoya University

〃

Prof. Hideyuki KANEMATS

National Institute of Technology (KOSEN), Suzuka College

〃

Prof. Eiji KUSANO

Kanazawa Institute of Technology

〃

Prof. Ichiro KOIWA

Kanto Gakuin University

〃

Prof. Eiichi KONDOH

University of Yamanashi

〃

Assoc.Prof. Takeshi OHGAI

Nagasaki University

〃

Prof. Isao SAEKI

Muroran Institute of Technology

〃

Prof. Yukihiro SAKAMOTO

Chiba Institute of Technology

〃

Assoc. Prof. Isao SHITANDA

Tokyo University of Science

〃

Prof. Hiroyuki SUGIMURA

Kyoto University

〃

Assoc. Prof. Ai SERIZAWA

Shibaura Institute of Technology

〃

Prof. Ichiro TAKANO

Kogakuin University

〃

Prof. Katsuya TESHIMA

Shinshu University

〃

Prof. Hiroaki NAKANO

Kyushu Universit

〃

Mr. Keitaro NAMBA

OM Sangyo Co.,Ltd.

〃

Prof. Tatsuo NISHINA

Yamagata University

〃

Prof. Kazuhiko NODA

Shibaura Institute of Technology

〃

Prof. Hiroki HABAZAKI

Hokkaido University

〃

Prof. Tetsuji HIRATOH

Kyoto University

〃

Prof. Makoto HINO

Hiroshima Institute of Technology

〃

Prof. Futoshi MATSUMOTO

Kanagawa University

〃

Prof. Izumi MUTO

Tohoku University

〃

Prof. Kuniaki MURASE

Kyoto University

〃

Prof. Ryokichi SHIMPO

Tokyo City University

〃

Assoc.Prof.

Takashi YANAGISHITA

Tokyo Metropolitan University

〃

Mr. Wataru YAMAMOTO

YAMAMOTO-MS.Co. Ltd.

〃

Dr. Keiji WATANABE

Central Research Institute of Electric Power Industry
International Local Committee
Name

Title/Affiliation

Prof. Masaru HORI

Head

Nagoya University

Prof. Kenji ISHIKAWA

Vice Head

Center for Low-temperature Plasma Sciences, Nagoya University

Prof. Ryouichi ICHINO

Vice Head

Nagoya University

Assoc. Prof. Yuki KAMIMOTO

Vice Head

Nagoya University

Prof. Takahiro ISHIZAKI

Shibaura Institute University

Lecturer Che Sang Woo

Nagoya University

Prof. Takeshi BESSHO

Nagoya University

Mr. Hiroyashi SUGAWARA

DENSO Corporation

Dr. Takeshi MIYAKE

Nagoya Municipal Industrial Research Institute

Prof. Hideyuki KANEMATSU

National Institute of Technology (KOSEN), Suzuka College

Prof. Masahiro OKUMIYA

Toyota Technological Institute

Prof. Hiroyuki KOUSAKA

Gifu University

Mr. Kimihiko KAMIYA

KAMIYARIKEN CO.,Ltd

Mr. Hiroshi YAGISHITA

SANSHIN MFG.CO.,LTD

Assoc. Prof. Toshiak KONDO

Aichi University of Technology

Prof. Kure.Shochiku

Nagoya Institute of Technology

Prof. Yasushi INOUE

Chiba Institute of Technology

Assoc. Prof. Naraprawatphong Rinyarat

Nagoya University

Assoc. Prof. Chokradjaroen

 Chayanaphat

Shibaura Institute University

Assoc. Prof. Takeshi HAGIO

Nagoya University

Assoc. Prof. Yasuyuki SAWADA

Nagoya University

Prof. Nobumitsu HIRAI

National Institute of Technology (KOSEN), Suzuka College

Prof. Daisuke KURODA

National Institute of Technology (KOSEN), Suzuka College

Assoc. Prof. Akiko OGAWA

National Institute of Technology (KOSEN), Suzuka College

Lecturer Takeshi KOGO

National Institute of Technology (KOSEN), Suzuka College

Assist.Prof. Risa KAWAI

National Institute of Technology (KOSEN), Suzuka College

Assoc. Prof. Toshiaki YASUI

Toyohashi University of Technology
Technical Program Committee
Research Field

Name

Affiliation

Dry process

Prof. Yuichi SETSUHARA

Osaka University

〃

Prof. Hiroyuki KOUSAKA

Gifu University

〃

Prof. Akinori ODA

Chiba Institute of Technology

〃

Assis.Prof. Ippei TANAKA

University of Hyogo

〃

Dr.Kunio SAITO

Oerlikon Balzers Japan

〃

Dr. Ikuma TAKAHASHI

Kyoto University

Hear treatment

Prof. Masahiro OKUMIYA

Toyota Technological Institute

〃

Assis.Prof. Koichiro NAMBU

Toyota Technological Institute

〃

Prof. Daisuke KURODA

National Institute of Technology (KOSEN), Suzuka College

〃

Senior Lecture Junji MIYAMOTO

Daido University

〃

Assoc.Prof. Yuki NAKAMURA

National Institute of Technology Toyota College

Thermal spraying

Assoc.Prof. Toshiaki YASUI

Toyohashi University of Technology

〃

Dr. Hiroki YOKOTA

TOCALO Co.,Ltd.

Wet process

Prof. Tokihiko YOKOSHIMA

Waseda University

〃

Assoc. Prof. Toshiak KONDO

Aichi University of Technology

〃

Dr. Takeshi MIYAKE

Nagoya Municipal Industrial Research Institute

〃

Dr. Yusuke TSUTSUMI

National Institute for Materials Science

〃

Mr. Hiroshi YAGISHITA

Sanshin-mfg. Co.,Ltd.

〃

Mr. Kimihiko KAMIYA

KAMIYARIKEN Co.,Ltd.

〃

Dr. Yuta YAGI

Nakabohtec Corrosion Protecting Co.,Ltd.

〃

Prof. Mitsuhiro WATANABE

Kanto Gakuin University

〃

Assoc. Prof. Hisayoshi

 MATSUSHIMA

Hokkaido University
Session Topics 1.Surface Treatment Technologies

Chair

Prof. Yukihiro SAKAMOTO

Chiba Institute of Technology

Prof. Kensuke AKAMATSU

Konan University

Dr. Masatou ISHIHARA

National Institute of Advanced Industrial Science and

 Technology

Prof. Takahiro ISHIZAKI

Shibaura Institute of Technology

 

Prof. Mika GAMO(NISHITANI)

Toyo University

 

Assoc. Prof.Ai SERIZAWA

Shibaura Institute of Technology

Session Topics 2.Industrial Application

Chair

Mr.Shinya EBINA

Ebina Denka Kogyo Co., Ltd.

Mr. Kazuyoshi Okuno

Okuno Chemical Industries Co., Ltd.

Dr.Ryoichi KIMIZUKA

JCU Co., LTD.

Prof.Eiichi KONDOH

University of Yamanashi

 

Mr. Keitaro NANBA

OM Sangyo Co.,Ltd.

 

Mr. Wataru YAMAMOTO

YAMAMOTO-MS.Co.,Ltd.

 

Dr.Kanji YOSHINO

YOSHINO DENKA KOGYO, INC.

Session Topics 3.Surface Analysis & Characterization

Chair

Prof. Takayuki HOMMA

Waseda University

Assoc. Prof. Sachio YOSHIHARA

Utsunomiya University 

Prof. Ichiro KOIWA

Kanto Gakuin University

Dr.Hideki KATAYAMA

National Institute for Materials Science

Session Topics 4.Environment & Production Management

Chair

Prof. Hidetaka ASOH

Kogakuin University

Prof. Ryouichi ICHINO

Nagoya University

Prof. Nagahiro SAITO

Nagoya University

 

Prof. Shinji YAE

University of Hyogo

Session  Topics 5.Biofouling

Chair

Prof. Hideyuki KANEMATSU

National Institute of Technology (KOSEN), Suzuka College

Prof. Nobumitsu HIRAI

National Institute of Technology  (KOSEN), Suzuka College

Assist.Prof. Akiko OGAWA

National Institute of Technology (KOSEN), Suzuka College

Lecturer Takeshi KOUGO

National Institute of Technology  (KOSEN) Suzuka College

 

Dr.Tomokatu OOTA

Japan Food Research Laboratories

 

Dr.Eri NAKAJIMA

Japan Textile Products Quality and Technology Center

 

Dr. Yoshinori YAMAMOTO

Advanced Technology Center,Mitsubishi Electric Co.

Session Topics 6.General

Chair

Prof. Madoka TAKAI

University of Tokyo

Assoc. Prof. Isao SHITANDA

Tokyo University of Science